More BOM Shenanigans
Australia's BOM ignores all pre-1910 temps, because it was warmer in the late 1800's, than now, leading up to the "Federation Drought" – and that wrecks their and ABC-news' scam.
The moment a climate zealot realises his coreligionists are only in it for the power & money
From the latest climate conference in Germany
Leaving @COP23 at 21.58 & tho almost everyone has already left, all the PCs & lights are on in a country that uses lots of coal generation. @UNFCCC promote offsetting & the @IPCC_CH brace negative emission tech - but as usual in modern society energy waste is simply ignored!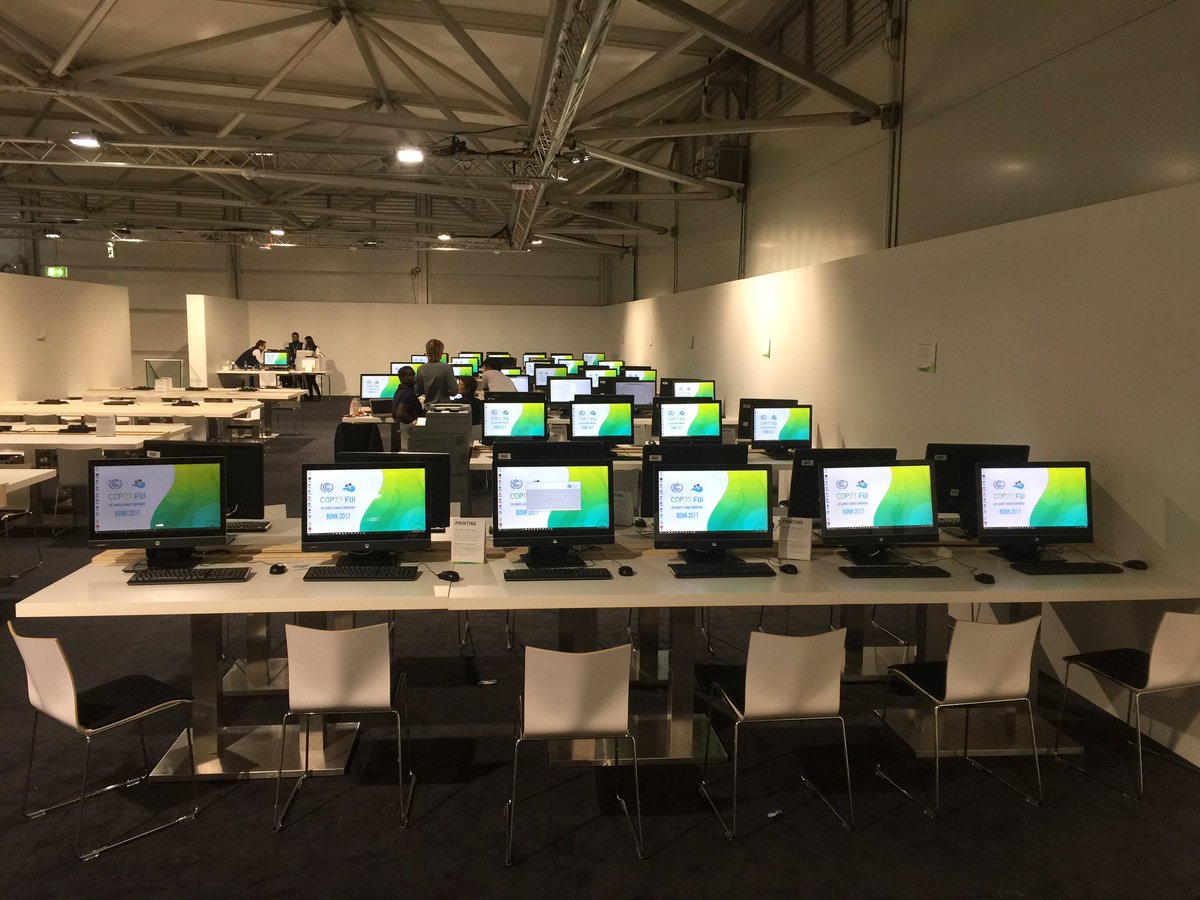 Via Twitter
Climate Policies Now Account For 35% Of Electricity Bills,/b>
Mark Rogers came across this chart on the website of LSI Energy, a company involved in energy procurement and management:
It tells us that environmental costs (RO, FIT, CfD, CM and CCL) now account for 35% of electricity prices.
According to BEIS figures, domestic users consume 108 TWh a year, which based on 26.7 million households works out at 4000 KWh.
I pay 13.2p/KWh for my electricity, including standing charges, so the average annual bill must be around £528. Environmental costs would therefore account for £185pa.
OBR figures suggest a cost of £10.1bn this year, which on a pro-rata basis work out at £132 per household.
Either way, bills are set to rise higher, as LSI note:
"Contributing to the rise of non-commodity costs is Renewables Obligations, which are set to continue to rise significantly between now and 2020. It is also estimated that there will be a steep rise for FiT Contracts for Difference (CfD), which will contribute to the increase in non-commodity costs"
SOURCE
Nuclear power out of fashion
This year has been catastrophic for nuclear power, and just when it seemed the situation couldn't get any worse for the industry, it did. There are clear signs of a nuclear slow-down in China, the only country with a large nuclear new-build program.
China's nuclear slow-down is addressed in the latest World Nuclear Industry Status Report and also in an August 2017 article by former World Nuclear Association executive Steve Kidd.
China's nuclear program "has continued to slow sharply", Kidd writes, with the most striking feature being the paucity of approvals for new reactors over the past 18 months. China Nuclear Engineering Corp, the country's leading nuclear construction firm, noted earlier this year that the "Chinese nuclear industry has stepped into a declining cycle" because the "State Council approved very few new-build projects in the past years".
Kidd continues: "Other signs of trouble are the uncertainties about the type of reactor to be utilised in the future, the position of the power market in China, the structure of the industry with its large state-owned enterprises (SOEs), the degree of support from top state planners and public opposition to nuclear plans."
Over-supply has worsened in some regions and there are questions about how many reactors are needed to satisfy power demand. Kidd writes: "[T]he slowing Chinese economy, the switch to less energy-intensive activities, and over-investment in power generation means that generation capacity outweighs grid capacity in some provinces and companies are fighting to export power from their plants."
Kidd estimates that China's nuclear capacity will be around 100 GW by 2030, well below previous expectations. Forecasts of 200 GW by 2030, "not unusual only a few years ago, now seem very wide of the mark." And even the 100 GW estimate is stretching credulity ‒ nuclear capacity will be around 50 GW in 2020 and a doubling of that capacity by 2030 is highly unlikely in the context of the slow-down.
Kidd states that nuclear power in China may become "a last resort, rather as it is throughout most of the world". The growth of wind and solar "dwarfs" new nuclear, he writes, and the hydro power program "is still enormous".
Chinese government agencies note that in the first half of 2017, renewables accounted for 70 per cent of new capacity added (a sharp increase from the figure of 52 per cent in 2016), thermal sources (mainly coal) 28 per cent and nuclear just 2 per cent. And just in the past week, Beijing announced plans to stop or delay work on 95 GW of planned and under-construction coal-fired power plants.
Crisis in the US and malaise elsewhere
The plan to build two AP1000 reactors in South Carolina ‒ abandoned in July after A$11.5‒13.3 billion was spent on the partially-built reactors ‒ is now the subject of multiple lawsuits and investigations including criminal probes.
Westinghouse, the lead contractor, filed for bankruptcy protection in March. Westinghouse's parent company Toshiba is selling its most profitable business (memory chips) to stave off bankruptcy.
Pro-nuclear commentator Dan Yurman discussed the implications of the decision to abandon the VC Summer project in South Carolina in a September 11 post:
"It is the failure of one of the largest capital construction projects in the U.S. Every time another newspaper headline appears about what went wrong at the VC Summer project, the dark implications of what it all means for the future of the nuclear energy industry get all the more foreboding…. Now instead of looking forward to a triumph for completion of two massive nuclear reactors generating 2300 MW of CO2 emission free electricity, the nation will get endless political fallout, and lawsuits, which will dominate the complex contractual debris, left behind like storm damage from a hurricane, for years to come."
The only other nuclear new-build project in the US ‒ two partially-built AP1000 reactors in Georgia ‒ is hanging on by a thread. Georgia's Public Service Commission is reviewing a proposal to proceed with the reactors despite the bankruptcy filing of the lead contractor (Westinghouse), lengthy delays (5.5 years behind schedule) and a doubling of the cost estimate (the original estimate was A$17.9 billion and the latest estimates range from A$32.5‒38.4 billion for the two reactors).
Indicative of their desperation, some nuclear advocates in the US (and to a lesser extent the UK) are openly acknowledging the contribution of nuclear power (and the civil nuclear fuel cycle) to the production of nuclear weapons and using that as an argument to sharply increase the massive subsidies the nuclear power industry already receives.
Elsewhere, the nuclear industry is in deep malaise and has suffered any number of setbacks this year. Pro-nuclear lobby groups are warning about nuclear power's "rapidly accelerating crisis", a "crisis that threatens the death of nuclear energy in the West", and noting that "the industry is on life support in the United States and other developed economies".
The French nuclear industry is in its "worst situation ever" according to former EDF director Gérard Magnin. The only reactor under construction in France is six years behind schedule, the estimated cost has escalated from A$5 billion to A$16 billion, and the regulator recently announced that the pressure vessel head of the reactor will need to be replaced by 2024 following a long-running quality-control scandal. The two French nuclear utilities face crippling debts (A$56.5 billion in the case of EDF) and astronomical costs (up to A$151 billion to upgrade ageing reactors, for example), and survive only because of repeated government bailouts.
In South Africa, a High Court judgement on April 26 ruled that much of the country's nuclear new-build program is without legal foundation. There is little likelihood that the program will be revived given that it is shrouded in corruption scandals and President Jacob Zuma will leave office in 2019 (if he isn't ousted earlier).
Public support for South Korea's nuclear power program has been in free-fall in recent years, in part due to a corruption scandal. Incoming President Moon Jae-in said on June 19 that his government will halt plans to build new nuclear power plants and will not extend the lifespan of existing plants beyond 40 years.
In June, Taiwan's Cabinet reiterated the government's resolve to phase out nuclear power by 2025.
In the UK, nuclear industry lobbyist Tim Yeo says the compounding problems facing the industry "add up to something of a crisis for the UK's nuclear new-build programme". The estimated cost of the only two reactors under construction was recently increased to A$46.2 billion (A$23.1 billion each) and they are eight years behind schedule.
India's nuclear industry keeps promising the world and delivering very little ‒ nuclear capacity is 6.2 GW and nuclear power accounted for 3.4 per cent of the country's electricity generation last year.
In Japan, Fukushima clean-up and compensation cost estimates have doubled and doubled again and now stand at A$245 billion. Only five reactors are operating in Japan, compared to 54 before the March 2011 Fukushima disaster.
In Russia, Rosatom's deputy general director Vyacheslav Pershukov said in June that the world market for new nuclear power plants is shrinking, and the possibilities for building new large reactors abroad are almost exhausted. He said Rosatom expects to be able to find customers for new reactors until 2020‒2025 but "it will be hard to continue".
In Switzerland, voters supported a May 21 referendum on a package of energy policy measures including a ban on new nuclear power reactors. Thus Switzerland has opted for a gradual nuclear phase-out and all reactors will probably be closed by the early 2030s, if not earlier (while all of Germany's reactors will be closed by the end of 2022 and all of Belgium's will be closed by the end of 2025).
SOURCE
Australia: Major private health insurer to transition to low-carbon investments in its international portfolio
They appear to have meekly swallowed the arrant nonsense about warmth being bad for your health. Every hospital manager knows that it is COLD weather that increases his caseload. And a health insurer should certainly know that
Medibank, one of Australia's biggest health insurers, has announced it will dump its holdings in fossil fuel companies amid concern over the health effects of climate change.
In a statement to the Australian Stock Exchange on Monday morning, Medibank said it would transition to low-carbon investments in its international portfolio within the next year, to reflect the global transition to clean energy.
"We are also committed to exploring a similar approach with our domestic equity portfolio, and so we will be actively encouraging fund managers to develop a suitable product for us that is socially responsible, cost effective and delivers a sustainable investment return," the statement said.
The announcement by chairwoman Elizabeth Alexander preceded the company's annual general meeting in Melbourne on Monday.
"We understand that the health of the environment has an impact on the health of the community ... Medibank acknowledges the science of climate change and the impacts on human health," the statement said.
"We also recognise our role as a corporate citizen, and the increasing expectations the community has of corporate Australia."
Divestment from fossil fuel companies has emerged as a key front in the fight against climate change, helped by major institutions that have started to divest, including Norway's government pension fund.
Campaigns have targeted universities, churches, local councils, superannuation funds and banks.
Environmental finance group Market Forces said the announcement by Medibank, which has 3.8 million members, means all of Australia's major health insurers have now agreed to shift their money from fossil fuels.
"It's extremely positive that Medibank has ended its unhealthy addiction to fossil fuels," campaigner Pablo Brait said.
"The medical profession has long understood that climate change has a devastating effect on people's health, so it stands to reason medical insurers should not be invested in the industries which drive it."
SOURCE
***************************************
For more postings from me, see DISSECTING LEFTISM, TONGUE-TIED, EDUCATION WATCH INTERNATIONAL, POLITICAL CORRECTNESS WATCH, FOOD & HEALTH SKEPTIC and AUSTRALIAN POLITICS. Home Pages are here or here. Email me (John Ray) here.
Preserving the graphics: Most graphics on this site are hotlinked from elsewhere. But hotlinked graphics sometimes have only a short life -- as little as a week in some cases. After that they no longer come up. From January 2011 on, therefore, I have posted a monthly copy of everything on this blog to a separate site where I can host text and graphics together -- which should make the graphics available even if they are no longer coming up on this site. See
here
or
here
*****************************************