The Other Poison Gas Killing Syrians: Carbon Dioxide Emissions
"If Trump and his cronies really cared about children killed by noxious gases, they wouldn't be trying to spew ever more CO2 into the atmosphere"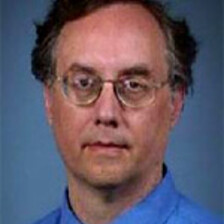 Prof. Juan Cole goofs again below. The Leftist "expert" on the Middle East (a professor of Modern Middle East and South Asian History in the History Department at the University of Michigan), Juan Cole, gets shown up for the know-nothing he is here. And there is another scathing takedown of him here. For more on that see Mark Kleiman. We also read here that Cole thinks Iraq is on the Mediterranean! And if you read here you will see that the wacky Prof. Cole does not even know that a large part of what is the USA today was taken from Mexico!

But his identification of CO2 below as a noxious or deadly gas is a low point even for him. Does he realize that he himself breathes out a noxious gas every minute? Cole calls his blog Informed Comment, in the fine old Leftist tradition of calling a thing by its opposite

And it's just guesswork that attributes the severity of the Syrian drought to global warming. The Sahara was once lush but went into drought. Was that because of all those ancient Egyptians running around in SUVs when they weren't building pyramids? Climates certainly change but nobody so far has been able to predict it

And drought usually goes with cooling, not warming. Warm oceans give off more water vapour which brings rain. So are we saying that the Middle East has been really cool in recent years? Could be

UPDATE: I should perhaps repeat here something I noted on 6th:

It is true that poor cropping conditions in the Middle East led to food shortages but that was not because of global warming. Why? Because there was no global warming during the period concerned. The drought (roughly from 2005 to 2011) behind the crop failures occurred in the middle of the 21st century warming "hiatus". So nothing at that time CAN be attributed to warming. Neither droughts in the Middle East nor anything else can be caused by something that does not exist.
The gas attack in Syria on April 4 consumed the world's attention and galvanized the Trump White House, leading to the launch of 59 cruise missiles on a small airport from which the regime of Bashar al-Assad has been bombing the fundamentalist rebels in Idlib province. The pictures of suffering children, Trump said, had touched him. Yet the president and most of his party are committed to increasing the daily release of hundreds of thousands of tons of a far more deadly gas—carbon dioxide. Climate scientist James Hansen has described our current emissions as like setting off 400,000 Hiroshima atomic bombs each day, every day of the year.
The Syrian civil war has left more than 400,000 people dead, among them graveyards full of children and innocent noncombatants. About half the country's 23 million people have been left homeless, and of those, 4 million have been driven abroad (some of them contributing to Europe's refugee crisis and its consequent rightward political shift). The war occurred for many complex reasons, including social and political ones. The severest drought in recorded modern Syrian history in 2007–10, however, made its contribution.
The mega-drought drove 1.5 million farmers and farmworkers off the land to the seedy bidonvilles ringing cities such as Homs and Hama. In the northeast, 70 percent of the farm livestock died in those years. These displaced and dispossessed day laborers, who seldom found remunerative new work in Syria's stagnant urban economy, joined in the demonstrations against the regime. Some were later drawn into the civil war as militiamen. Others in the end fled their country.
A team of scientists found no natural explanation for how rapidly Syria has been drying out over the past century.
Of course, Syria has had milder periodic droughts all through history. Moreover, some countries in the region, such as Israel, have been much better at water management than the decrepit Baath state in Syria. It matters how such crises are handled. A team of scientists writing in the Proceedings of the National Academy of Sciences last year, however, found no natural explanation for how rapidly Syria has been drying out over the past century or for the withering severity of the latest drought. Human-caused climate change, which has raised the temperature of the planet 1.5 degrees Fahrenheit since 1880, they concluded, made this Frankendrought as much as three times more likely to happen than if our coal plants, factories, and automobiles had left Mother Nature alone.
SOURCE
EPA begins Trump's process of weeding out workers
The Environmental Protection Agency is moving forward with President Trump's plan to begin cutting staff at the agency by the end of the fiscal year, according to an internal memo.
A special task force has been created to oversee the process, with workforce reductions, including an employee buyout program, slated to go into effect by the end of September, according to a memo issued by EPA Deputy Administrator Michael Flynn.
"Streamlining and reorganizing is good government and important to maximizing taxpayer dollars," said EPA spokeswoman Liz Bowman. "This includes looking at developing opportunities for individuals to retire early."
Bowman said it is a process "that mirrors what the Obama administration EPA did about four years ago." It was done "to ensure that payroll expenses do not overtake funds used for vital programs to protect the environment," she said.
Flynn sent the memo this week to guide regional administrators and other branches of the agency on complying with a separate April 12 memo from the White House Office of Management and Budget.
The OMB memo "requires all agencies to begin taking immediate actions on near-term workforce reductions," Flynn wrote. "In light of this guidance, we will begin the steps necessary to initiate an early out/buyout ... program."
He said the "goal is to complete this program by the end of fiscal 2017," which is Sept. 30.
EPA employs about 15,000 workers, 3,200 of whom are targeted to be cut under Trump's budget blueprint.
Flynn noted that the EPA would not be ending a hiring freeze at the agency, despite the administration lifting the government-wide freeze this month.
"Given our resource situation, we will continue a freeze on external hiring," the memo read, adding that "limited exceptions to this external hiring freeze may be permitted on a case-by-case basis."
SOURCE
Earth Day and the divestment campaign against humanity
The constant warnings about the adverse impacts of increasing greenhouse gas concentrations, apart from being utterly inconsistent with the evidence, are similar to the ancient interpretation of destructive weather as the gods' punishment of men for the sins of Man.
Is it confusion? Or is it malevolence? "It" is the driving force underlying the loud clamor for divestment from fossil fuel assets, a political pressure campaign that is growing in sound and fury—and international jet-setting—even as actual government actions to reduce the production and use of fossil fuels are proving futile.
The answer: It is both, so that divestment will be a central theme of Earth Day 2017. Note that current world oil consumption and production are around 98 million barrels per day (mmbd). The International Energy Agency projects global consumption over 103 mmbd by 2040, despite some dubious assumptions. The projection from the Energy Information Administration is almost 121 mmbd by 2040. Even BP and Exxon, driven by political pressures to be politically correct, project global oil consumption and production at 110 mmbd in 2035 and 105 mmbd in 2040, respectively.
So the campaign to "leave it (fossil fuels) in the ground" shows few ongoing signs of prospective success. As Pravda in its glory days would have put it: This inverse relationship between government action against fossil fuels and the divestment movement is no accident, Comrade, as there would be no need for the latter were the former meaningful.
Let us begin with confusion as a significant but lesser source of the divestment argument, as exemplified here. The argument used to be that high oil prices would suppress demand and thus make many investments in fossil fuel reserves uneconomic. Let me be blunt: That argument—high oil prices make divestment the wise choice—is rather silly, frankly, as reserves that can developed and produced in the context of high prices are an investor's dream.
That silliness seems to have dawned on the divestment advocates because their new argument is that low oil prices will make it uneconomic to produce many fossil-fuel reserves. Low prices will "strand" those reserves, that is, make them unprofitable to produce, and those who invested in them will suffer losses. Better for investors to get out now before the coming crash. Note that this argument has been combined with the assertion that international action against (anthropogenic) climate change will reduce investment in fossil fuel reserves: "Oil companies must avoid destroying shareholder value by investing in resources that could be forced to the sidelines in a carbon-constrained world."
Where to begin? It is dangerous to begin a conceptual experiment with a price assumption or change because the price is an outcome rather than a parameter. High oil prices might result from strong economic growth and resulting increases in the demand for energy, in which case the "demand suppression" assumption would be the opposite of reality. High oil prices, in other words, are not necessarily caused by supply disruptions or by analogous supply conditions yielding a reduction in consumption. But even in that case—a supply reduction yields high prices—existing and new reserves that can offset the adverse supply condition would be viewed as a godsend by the market, which would reward investors in these substitute sources of energy.
Similarly, low oil prices might result from an expansion of supply conditions—fracking and horizontal drilling perhaps?—in which case some reserves might prove unprofitable to produce, but which must result in an increase in oil output for the market as a whole. It is that overall increase in supply conditions that results in the lower price, which certainly might make some high-cost reserves uneconomic to produce, but which cannot result in an aggregate decline in oil consumption, and which is inconsistent with "international action" to "keep it in the ground" in any case. New discoveries, technological advances—tell any story you choose—low prices resulting from a supply expansion must have the effect of increasing consumption.
Let us turn to the malevolence dimension of the divestment campaign, equally confused in ways more subtle, but darker in its implicit but clear anti-human character. The global divestment campaign advertises itself as on a roll, having received pledges from about 700 institutions and 58,000 individuals to divest approximately $5.2 billion in fossil-fuel assets, in particular the 200 or so oil, gas, and coal producers with the greatest "carbon" content of their reported reserves.
"Divest" is a curious term; a simpler verb is "sell," and it is a source of some interest that the divesting institutions and individuals are pledging to do so within three to five years. Why not just give the assets away immediately on a first-come/first-serve basis? The obvious answer is that those divesting—selling—the fossil-fuel assets prefer to get the highest prices that they can, an objective rather inconsistent with the purported moral imperative underlying a shift out of fossil fuels and toward the "new energy economy," about which more below.
For now let us consider the implications of the divestment stance. The fossil-fuel sector is huge—about $5 trillion in market capitalization—because other sectors demand energy and fossil fuels overwhelmingly are the most efficient forms with which to provide it. To say that "other sectors" demand energy is to say that people demand it. So if investment in fossil-fuel sectors engenders some sort of moral quandary, does the same principle apply to investment in industries that use energy? After all, they are responsible for the very existence of the energy producers. Will the divestment campaign expand to agriculture, manufacturing, transportation, retailing, the household sector, and all the rest? Is investment in government bonds the only moral course? Well, no: Government too uses vast amounts of energy.
And let us not stop there: Precisely why do all sectors demand energy? Obviously, it is because people demand the goods and services made affordable by fossil fuels. Notice that the correlation between energy consumption and household income is high and rises as income increases; for the bottom three U.S. income quintiles, the respective correlations are about 0.75, 0.85, and 0.91. If fossil fuels are evil, so are rising incomes, as the latter drive up the demand for the former.
So let us be very clear that one central implication of the divestment campaign—remember, it is a moral imperative—is the desirability of poverty as a tool with which to dampen energy demands and thus incentives to invest in fossil-fuel sectors. This is separate from the impoverishing effect of substituting expensive energy in place of conventional energy produced with fossil fuels.
Accordingly, the divestment campaign has slipped into the anti-human trap that is the hidden but essential core of modern environmentalism: Far from being a resource, ordinary people are a scourge on the planet. They prefer cheap energy, strongly, but the moral imperative of divestment is diametrically opposed, and investments in people—education, health, etc.—make matters worse by increasing human capital and wealth, and thus the demand for energy.
Therefore, the moral imperative of the divestment campaign—its very logic—leads to disinvestment not only from virtually all economic activities, but also from investments in people, in particular in a third world desperate to emerge from grinding poverty.
Consider also one central dimension of what it means to be human: the application of intelligence to overcome the obstacles that define life outside the Garden of Eden. From backbreaking toil by hand to the use of animals and tools to the evolution of energy from wood to whale oil to coal to oil and gas to nuclear power to new technologies yet to be invented or proven competitive, the history of energy is a fundamental component of mankind's evolution, reflecting the inventiveness that is uniquely human, a process utterly at odds with the underlying imperatives of the divestment campaign.
Supporters of divestment might respond that they too favor inventiveness in the form of the "new energy economy," which means such unconventional technologies as wind and solar power. Let us therefore examine the "moral" dimension of that investment shift. Because unconventional energy sources are unconcentrated, they are expensive and cannot compete without large subsidies and guaranteed market shares. Because they are intermittent—sometimes the wind blows and sometimes the sun shines, and sometimes not—they must be backed up with conventional power units, which must be cycled up and down depending on wind and sunlight conditions. In a word, they must be operated inefficiently, yielding an increase—yes, an increase—in the emissions of conventional pollutants.
Even an impossible 20–30 percent decrease in global greenhouse gas emissions would reduce temperatures in 2100 by only about half a degree. Would an enterprising journalist somewhere please ask the supporters of divestment about the morality of a campaign that would (1) impoverish millions of people, (2) increase conventional pollution, (3) yield zero offsetting environmental benefits, and (4) forcibly extract resources from ordinary people, while (5) providing the environmental left with a rationale for moral preening?
Despite the constant appeals of the divestment advocates to climate "science" and their poor use of economic analytics, the reality is that the divestment campaign, like modern leftist environmentalism more generally, is essentially a religious movement. The constant warnings about the adverse impacts of increasing greenhouse gas concentrations, apart from being utterly inconsistent with the evidence, are similar to the ancient interpretation of destructive weather as the gods' punishment of men for the sins of Man. Just as the pagans for thousands of years attempted to prevent destructive weather by worshipping golden idols, so do modern environmentalists now attempt to prevent destructive weather by bowing down before recycling bins. At a more general level, consider the basic theological stance of the divestment campaign: In the beginning, Earth was the Garden of Eden. But mankind, having consumed the forbidden fruit of the tree of technological knowledge, has despoiled it. And only through repentance and economic suffering can we return to the loving embrace of Mother Gaia.
Let us not fail to take note of the breathtaking hypocrisy of some members of the current generation of Rockefellers, announcing loudly their decision to divest the fossil-fuel assets of their charity, the Rockefeller Brothers Fund, while maintaining a deafening silence about the fossil-fuel investments of the far-larger family investment and wealth management firm Rockefeller & Company. Nor have we heard that they will divest themselves of the lavish lifestyles engendered in past Rockefeller generations by the historical growth of the oil and gas sector. Their central objective is loud applause at the upper-crust cocktail parties for a divestment that will have no effect on the fossil-fuel sector, that will cost them literally nothing, and that is part of a leftist campaign that views ordinary people as a liability.
Such are the dimensions of moral cowardice.
SOURCE
Your Choice: A Green America Or A Brown America
BY: ANN COULTER
In celebration of Earth Day this Saturday, let's review how the Sierra Club sold its soul and screwed the Earth for a $100 million donation. They must hate themselves for it, so why shouldn't we hate them, too?
After Teddy Kennedy's 1965 immigration act began dumping millions of Third-Worlders on the country, the Sierra Club talked of little else besides reducing immigration.
In 1970, the club adopted a resolution complaining that the country's growing population was polluting the "air, water and land" — to the point that "our very survival (is) threatened."
In 1978, the Sierra Club adopted a resolution urging Congress to "conduct a thorough examination of U.S. immigration laws," noting that the United States, Canada and Australia were the only countries admitting "more than a handful of permanent immigrants."
In 1980, the club dropped its promotion of birth control, in order to focus on immigration. "It is obvious," the club said, "that the numbers of immigrants the United States accepts affects our population size and growth rate," even more than "the number of children per family."
In 1989, the club's Population Report expressly called for reducing the number of immigrants.
In 1990, the club's grassroots leaders voted overwhelmingly to launch a major national campaign on the immigration problem.
Even people who don't live in yurts can't help but notice the environmental damage being done by hundreds of thousands of Latin Americans clamoring across the border every year, setting fires, dumping litter, spray-painting gang signs in our parks and defacing ancient Indian petroglyphs.
The problem isn't just the number of people traipsing through our wilderness areas; it's that primitive societies have no concept of "litter." That's a quirk of prosperous societies. The damage to our parks shows these cultural differences.
Writing in an environmental journal at New York University, Rosa P. Oakes described the "reprehensible" damage being done to "towering cactus, Joshua trees, flowering cactus varieties, colorful wildflowers and rock formations" by illegals. With accompanying photos, she noted that the immigrants' litter included "abandoned vehicles … used needles, drug paraphernalia, plastic grocery bags, paper products, empty water containers, blankets, clothing, used disposable diapers, among other things."
The Mexican cultural trait of littering is apparently well known to everyone — except American journalists.
As usual, when it comes to anything that reflects negatively on Third World immigrants, you have to be Agatha Christie to get at the truth. If the media can hide Hispanic child rape, it's child's play for them to ignore the Hispanic littering problem.
The best way to find out about garbage being dumped all over by our vibrant recent immigrants is to look at local news stories from any town that contains a Hispanic Chamber of Commerce.
Here are three from last year:
Local politicians in heavily Hispanic Allentown, Pennsylvania, wanted to suck up to their constituents by renaming Seventh Street "Calle Siete." Then it turned out that the Hispanic merchants on "Calle Siete" had no interest in this idea. Their No. 1 issue? Litter.
Dorcas Derivera, an immigrant from Guatemala, said in perfect English that if politicians wanted to do something useful, they would deal with the litter problem on Seventh Street, which she said she must pick up from the sidewalk before clients arrive.
"It's embarrassing," she told a local newspaper. "How am I going to do business?"
Also last year, in a classic MSM Hide-the-Mexican story, there were media reports of "racist" graffiti targeting "Hispanics and African-Americans" in San Leandro, California's Marina Park. Obviously, graffiti directed at "Hispanics and African-Americans" could only have been left by one of those white supremacist gangs so prevalent on "Law and Order"!
Nope. It was Mexicans, again: The Nortenos, a Mexican gang. By "Hispanics," the media meant "Hispanics other than the ones doing the graffiti."
Then last October, the parks and recreation department in Decatur, Alabama, was again forced to remove goals from the soccer field because of the mountains of garbage routinely left behind. In the past decade, the soccer games had become "an increasingly popular social event among the Hispanic community."
Would any of this be of interest to an alleged environmental group? It used to be — until the early 2000s.
That was when the Sierra Club was given $100 million by hedge fund billionaire David Gelbaum in exchange for never opposing immigration again. The club said, How dare you ask us to abandon our principles for filthy lucre!
Just kidding! It said, SURE! Did you bring the check?
Mass Third World immigration is a triple whammy for the environment because:
1) Millions more people are tromping through our country;
2) The new people do not share Americans' love of nature and cleanliness; and
3) We're not allowed to criticize them.
One big advantage of taking white Western European immigrants is that we're permitted to complain about their grating cultural habits without being accused of "racism." (Also, there aren't that many of them.)
The Sierra Club didn't anticipate the PC reasons for preferring non-Third World immigrants, but simply wanted to stop so many people pouring into our country and stepping on the flowers. Which is why the club used to be nearly monomaniacally focused on reducing immigration.
By now, it's been a quarter-century since the Sierra Club cared about the environment. As is the fate of most groups that stick around long enough, today it's just another left-wing, hate-America interest group. Unfortunately, among the things the Sierra Club hates about America are its rivers, mountains, hiking trails, parks and wildlife.
Give me your tired, your poor, your empties and pizza boxes, your Cheetos bags, your soiled diapers and abandoned couches …
SOURCE
RENEWABLE ENERGY MYTHS ABOUND
By Isaac Orr
When it comes to renewable energy, there truly are numerous myths that perpetuate throughout the media and culture that are not supported by any fair reading of the available data.
Over the past year "alternative facts" and "fake news" have become regrettable buzzwords used to dismiss any viewpoint that does not support one's own preconceived notions.
But when it comes to renewable energy, there truly are numerous myths that perpetuate throughout the media and culture that are not supported by any fair reading of the available data.
Renewable-energy advocates often argue that we don't need jobs in the fossil-fuels industry because solar and wind have become "engines for green and sustainable jobs." As evidence, many groups have cited a report published by the U.S. Department of Energy that purportedly shows more people are working in the solar industry than in fossil-fuel power generation.
According to the report, 374,000 people are employed by the solar-generation industry, approximately 102,000 are employed by wind, and just 187,000 people are employed generating electricity from oil, coal, and natural gas. On its face, it seems as if wind and solar truly are the job creators and fossil fuels are dinosaurs awaiting extinction. That's not the case.
It's true the DOE report says approximately 374,000 people work in the solar-energy industry, but this number isn't just full-time jobs. It includes part-time. Only about 260,000 spend at least half their time working in the solar industry.
Economists, to compare competing industries, typically estimate how many full-time equivalent jobs exist or are being created. Unfortunately, the study did not use this metric, and the report is missing citations for footnotes 32 and 33, which are supposed to support their claims about jobs in the solar industry.
Another interesting "alternative fact" about the jobs created by wind and solar power is that a large portion of these jobs are construction jobs, the same kinds of positions that were routinely denigrated by renewable-energy advocates during debates about the Keystone XL and Dakota Access Pipelines. In 2016, 36.7 percent of jobs in the solar industry and 37.2 percent of jobs in the wind industry were construction jobs.
All we can truly conclude from the report is solar creates part-time, temporary jobs that come at a massive expense to taxpayers and consumers.
Many renewable-energy advocates claim solar and wind are cost-competitive with fossil fuels, but the facts show otherwise. A study from the Brookings Institution found electricity generated from wind costs at least twice as much as coal or natural gas, and solar costs at least three times as much as conventional sources. The only reason the wind and solar industries are still in operation, or were even built up in the first place, is because they receive more subsidies than every other form of energy combined.
According to data provided by the U.S. Energy Information Administration, in 2013, wind received $5.9 billion in taxpayer handouts, mainly in the form of the Wind Production Tax Credit. Solar receives $5.3 billion annually, mostly from a 30 percent federal tax credit. Additional federal and state incentives for solar systems make buying these panels virtually free. These subsidies have continued to grow every year.
Even with all these subsidies, solar and wind provide just 0.4 and 1.8 percent of the United States' total energy use, respectively. On the other hand, coal provides 18 percent of total energy use, natural gas provides 28 percent, and oil generates 35 percent of total energy consumption.
Wind and solar should be required to compete on a truly level playing field with other forms of energy, which would mean repealing the 30 percent federal tax credit for solar power and the other handouts keeping renewable energy afloat.
SOURCE
***************************************
For more postings from me, see DISSECTING LEFTISM, TONGUE-TIED, EDUCATION WATCH INTERNATIONAL, POLITICAL CORRECTNESS WATCH, FOOD & HEALTH SKEPTIC and AUSTRALIAN POLITICS. Home Pages are here or main.html or here. Email me (John Ray) here.
Preserving the graphics: Most graphics on this site are hotlinked from elsewhere. But hotlinked graphics sometimes have only a short life -- as little as a week in some cases. After that they no longer come up. From January 2011 on, therefore, I have posted a monthly copy of everything on this blog to a separate site where I can host text and graphics together -- which should make the graphics available even if they are no longer coming up on this site. See
here
or
here
*****************************************