Climate "science" as medieval theology
Re: "Why climate deniers are winning: The twisted psychology that overwhelms scientific consensus" -- by Paul Rosenberg
The Rosenberg heading above leads into
a long article
. The article is too long to reproduce here but I thought I might make a few comments. I initially found it fascinating that the author is an Al-Jazeera journalist with an Ashkenazi surname.
The article is mainly a discussion of work by our old friend Lewandowski. And it is notable that NOT ONE climate fact is mentioned in the article. That Warmists are desperately short of congenial facts probably explains that but it certainly does not inspire confidence in the article. Skeptics, by contrast usually hit you with a graph or two or some statistics at least: An instructive difference.
Like so many Warmists, Rosenberg refers to "the science" but never says what it is. It it "science" that we have had no statistically significant temperature rise in the last 17 years? From Rosenberg you would never know.
The rationale for this strange behaviour by Warmists is usually an appeal to authority in the best Fascist style. Scientists trust the facts. Fascists trust authority.
And trusting authority is so ludicrous! I am also a health blogger and the number of occasions -- even in recent years -- when the conventional wisdom has gone into reverse is phenomenal. The cause of stomach ulcers, the proper treatment of snakebite, the cure for peanut allergy, the role of dietary fat are just some of the 180 degree turns that come into mind in medical science.
I am suffering from a mild bout of diverticulitis at the momnent and I note that many of the diet recommendations for us sufferers have also recently been shown to be the reverse of the truth. See
here
for a list of recent dietary backflips.
What sane person would "trust the experts" under those circumstances? Lewandowski's central claim is that mistrust of scientific conclusions is paranoid but I think that the cases I have just mentioned show that a skeptical approach to accepted science is simply well-informed. That's why skeptics use all those graphs and statistics. They are well-informed, not paranoid.
So Rosenberg and others have built their castles on sand. The consensus could switch overnight (as it does at times) and they would be left washed away and with nothing to stand on. I may even live long enough to see that happen and have a laugh at it.
So the Rosenberg/Lewandowski theoretical edifice is superficially a substantial and impressive one but its lack of foundations make it no more important than medieval theology.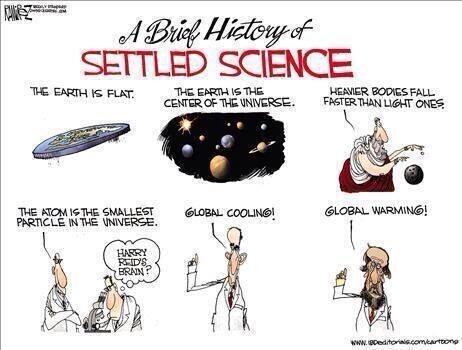 Local Wind Law Options
One of the most frequent requests we get at Alliance for Wise Energy Decisions (AWED), is for help in writing a local industrial wind energy ordinance. (We'd appreciate your feedback if you have anything to contribute to this issue.)
An underlying assumption of our recommendations, is that the majority of the local legislators are genuinely focused on what is in the best interest of: neighbors to such a project, community businesses, and the local environment.
In the unfortunate case where representatives have been co-opted, the basic choices are: 1) if they are open-minded, educate them back to reality, 2) replace them with citizen-oriented people, or 3) sue them to act responsibly [a federal section 1983 lawsuit is the most powerful option available].
Even when the community has conscientious representatives, an industrial Wind Energy Facility (WEF) is a unique, highly technical matter that local legislators rarely have expertise with. That's the reason the WiseEnergy.org website was created: to educate citizens and their representatives on industrial wind energy.
After you have educated, citizen-oriented legislators, what are your ordinance options? There are two primary ways you can go with industrial wind energy: 1) regulate it, or 2) prohibit it. There are some interesting options here, so let's look at these closer...
Regulate Wind Energy —
In North Carolina we have taken this route — and it has proven to be very successful. The KEY premise behind this choice is that regulations are not about excluding wind energy, but rather to provide reasonable protections to citizens, existing businesses and the local environment. I can not emphasize the importance of that perspective too strongly!
What protections are reasonable? There are literally dozens of complications from wind energy development, so we have condensed them down to the five most important concerns that need to be properly addressed by a local ordinance: 1) Property Value Guarantee, 2) Property Line Setbacks, 3) Noise Limits, 4) Environmental Tests, and 5) Decommissioning.
In each of these areas, the conditions should be written based on: a) scientific evidence, and b) legal precedent. See this discussion for more specifics about each of the five key regulated matters.
Since wind energy is a relatively new legal matter, there may not be a lot in the way of case law. In that situation, our advice is to extract what relevant material there is (maybe from other seemingly unrelated areas), and then to forge ahead writing a law that provides protections that are in the best interest of the community.
There are many communities throughout the US that have written good wind regulations (e.g. Sumner (Maine), Eddington (Maine), Sweetwater (Wyoming), Trempealeau County (Wisconsin), Madison (Idaho), and Jackson (Maine)).
In our view the absolute best example of a regulatory local wind ordinance is Carteret County (NC), closely followed by the Town of Newport (NC). Let me know any questions on either of these.
Prohibit Wind Energy: Option 1 —
One of my other activities has been to assist my NY town in fighting off a proposed major commercial water extraction business. Over the last ten years the history of this is a very long story — but so far we have been successful. Right now the town is reviewing its options for an ordinance, and we have been ably assisted by some very competent attorneys.
One proposal put forward is an outright prohibition of commercial water extraction. Briefly, the recommended strategy is not to single out that one activity, but rather to include it with a smorgasbord of other "objectionable" business ventures — that are defined as "prohibited uses."
In doing some research on the origins of this measure, it seems that it came about because a NY town wanted to prohibit fracking. What they came up with is no small matter, and has even gotten the attention of the NY Times.
When I first saw this draft ordinance, I immediately thought that wind energy could easily be inserted as one of the several prohibited items. I've taken the liberty to tweak the words a bit to demonstrate how wind energy could be incorporated, and am sharing that with you. For NYS people I can put you in touch with the competent attorney responsible for the original document.
Prohibit Wind Energy: Option 2 —
Under the category of "There's more than one way to skin a cat" you should be aware of an organization called Community Environmental Defense Legal Fund (CELDF). They go about addressing these types of situations (industrial wind energy) in a completely different way.
My layperson's translation is that they feel that corporations (e.g. wind developers) have usurped rights that they are not Constitutionally entitled to.
Their strategy is to have community meetings to educate citizens about that, and then assist them in writing a law to protect their inherent interests.
Several communities have passed laws prohibiting industrial wind energy (among other things). Here is a sample story about the Town of Grafton (NH) and the accompanying CELDF press release.
Here is the law passed by Sugar Hill (NH), prohibiting industrial wind energy provided by outside developers. This background document prepared for those citizens beforehand is very instructive... The Town of Wales (NY) passed a similar law against fracking, which could be modified to include wind energy.
The possible downside of this approach is that the community is actually taking on bigger (e.g. Constitutional) issues. However, it may be appropriate, and others are doing it. For those interested, I can put you in touch with the appropriate CELDF personnel.
This was written from a US perspective, but even within the US, every state has their own quirks. Whether citizens fighting wind energy are in the US or not, there are some ideas here that can be adopted for their circumstances.
The bottom line is that we are in a serious fight, so the more options we are aware of — and take advantage of — the better.
Email from John Droz, jr.
The eroding case against carbon dioxide
When I hear concerns about soil erosion, I always think about my grandma. She was an amazing woman. She grew up in Huron in the heart of the Great Depression, which just happened to coincide with the Dust Bowl. Growing up, my sister and I listened to her stories of dealing with the dust storms, stuffing rags in the window sills and the cracks around the doors in an attempt to keep the dust out of the house. Despite her best efforts, a fine film of dust would still cover the interior of the house.
The dust from the Dust Bowl claimed crops, cattle, and the lives of two children in Huron. To this day, when contractors cut into houses that survived the Dust Bowl, they find sand in between the interior and exterior walls. The Dust Bowl eroded more than the soil; it eroded a way of life.
Erosion is a problem that persists to this day, and it's responsible for dust storms, mudslides and sinkholes. Fortunately, plants in forests, grasslands, and everywhere else set roots in the soil and help the soil stay put, and plants around the globe are getting a boost from increased levels of carbon dioxide in the atmosphere.
Although many people, spurred by the U.N.'s Intergovernmental Panel on Climate Change, think "going green" means using less carbon dioxide, plants prefer just the opposite.
We all know plants need carbon dioxide to breathe, but many don't know plants turn that carbon dioxide into carbon in the form of the roots, stems, trunks, branches, leaves, and fruit with which we are more familiar. And according to a new study by the Nongovernmental International Panel on Climate Change, the more carbon dioxide in the atmosphere, the greener the planet gets.
The report, Climate Change Reconsidered II: Biological Impacts, published by The Heartland Institute (where I am a research fellow), cites thousands of peer-reviewed studies rising atmospheric CO2 levels are helping almost all plants grow bigger, become more efficient in using water, and better withstand the stress of high air temperature.
In a way, this CO2 enrichment of the atmosphere is to plants like an oxygen mask is to a winded football player — helping to prepare him for the next play.
More CO2 in the atmosphere also means plants start to grow in places they couldn't before, reducing the amount of erosion and, consequently, dust in the air in places around the globe, while increasing the potential for agriculture and wildlife habitat as the range of certain plant species expands.
Increased levels of CO2 also have been found to increase the fine-root density in some plants by up to 184 percent, and a 55 percent increase in above ground biomass despite water and nutrition limitations — meaning plants become better at anchoring the soil in place and allowing water to permeate the surface, which is especially important during droughts.
This would have been great news for my grandma and everyone else who survived the Dust Bowl. Improved farming techniques have played an important part in reducing the amount of erosion around the world, and these efforts certainly will be helped by having more CO2 in the atmosphere. Instead of being a detriment to plant growth, more CO2 acts as a fertilizer, making plants grow bigger, faster, more resilient, and more abundant, greening the world we live in.
SOURCE
The dark side of solar
It is amazing that something that seems as up-beat as "free" electricity from the sun can have such a dark side.
I started covering some of the shenanigans from the solar industry last summer when I wrote about the "Green Tea Party" in Georgia. I had no idea what a can of worms I'd opened. In September, I wrote about the net-metering battle taking place in Arizona—and pointed out the national implications of what was playing out there. The following month, I addressed, what I believe, is an organized effort by the industry, to co-opt the language of the free-market/conservative/limited-government thinking population in an effort to convenience them that government-mandated and -subsidized solar energy was a good thing. Last month I warned consumers of solar scams in a column I wrote titled "Clouds on the solar horizon."
I have spent months on an investigation into the cronyism, abuse, mismanagement, and violations involved in Abengoa Solar, the Spanish company that received $2.8 billion in taxpayer funding—most of it through the 2009 Stimulus Bill. My exposé was published earlier this week in the Daily Caller.
Within the past few weeks, I've been getting harassing phone calls from a solar supporter—so much so, that I've had to block his numbers.
I've even earned a mention in a Cleantechnica.com post on "How To Write A Hit Piece On The Solar Industry In 6 Steps."
Apparently there is a perception that I am anti-solar, when in reality I wish I could afford solar panels on my roof because I could use some "free" electricity—but what I am, is strongly free-market. I despise government picking winners and losers. And, my green energy investigations have proven that solar is at the center of the corruption.
Now, I find out that a solar advocate and employee of SunRun—one of the solar leasing companies that Christine Lakatos and I have covered as a part of our "Green-energy crony-corruption scandal"—has been trying to influence Wall Street analysts in an attempt to "damage investor confidence" in Arizona Public Service (APS). APS is the company at the forefront of changing current netmetering policies to avoid having to increase rates on the majority of consumers.
In an email to Rajeev Lalwani, an energy sector analyst with Morgan Stanley, SunRun Inc., public policy manager Kim Sanders attempts to influence Lalwani saying: "I wanted to share a bit more info that indicates this is just the tip of the iceberg."
Do these people have no shame? Or, are they behaving like desperate cornered rats, because they fear the taxpayer-funded gravy train is about to hit the stop block?
In an April 10 letter to SunRun Chief Executive Edward Fenster, Arizona Corporation Commission (ACC) Chairman Bob Stump points out that Sanders' efforts have "the potential to affect adversely millions of ratepayers in APS territory." Stump points out that these ratepayers are the very people that the ACC is "charged to protect."
Stump explains that this is because, negatively influencing the "judgement of Wall Street analysts" could "damage investor confidence in APS, undermine its capacity to borrow at reasonable rates, and damage the company's shareholders, many of whom are Arizonans on fixed incomes and retirees."
He likens the behavior of the "solar advocacy community" to "bulls in china shops" and concludes the letter stating that "such behavior" inflicts harm to "solar in Arizona." Stump states: "Attempts to 'disrupt the utility monopoly model,' as one solar activist put it, should not entail damaging Arizona ratepayers."
This shameful behavior addressed in stumps' letter, and engaged in as revealed in my previous reporting, on the part of the "solar advocacy community" wouldn't be needed if the industry could stand on its own in a true free market.
Both consumers and regulators need to be cautious when inviting in the wolf in sheep's clothing that is the commercial solar industry.
SOURCE
Climate change proponents using 'mediaeval' tactics
Says senior Australian government minister
George Brandis has compared himself to Voltaire and derided proponents of climate change action as "believers" who do not listen to opposing views and have reduced debate to a mediaeval and ignorant level.
In an interview with online magazine Spiked, the Attorney-General also declares he has no regret for saying Australians have the right to be bigots and accuses the left of advocating censorship to enforce a morality code on the nation.
It comes as former Australian of the year Professor Fiona Stanley said climate science had been denigrated through politicisation and denial, and issued a stinging attack on the federal government for the absence of a specific department to tackle global warming.
Senator Brandis, who is driving reforms to Australia's racial discrimination act, describes the climate change debate as one of the "catalysing moments" in his views on freedom of speech.
While he says he believes in man-made climate change, the Queensland senator tells the magazine he is shocked by the "authoritarianism" with which some proponents of climate change exclude alternative viewpoints, singling out Labor's Penny Wong as "Australia's high priestess of political correctness".
He said it was "deplorable" that "one side [has] the orthodoxy on its side and delegitimises the views of those who disagree, rather than engaging with them intellectually and showing them why they are wrong".
As examples, he points to Senator Wong and former Prime Minister Julia Gillard, who he accuses of arguing "the science is settled" to shut down political debate on climate change.
"In other words, 'I am not even going to engage in a debate with you.' It was ignorant, it was mediaeval, the approach of these true believers in climate change," he said.
Senator Brandis also defended comments he made in the Senate, where he argued for the right of Australians to be bigots as justification for changes to section 18C and 18D of the racial discrimination act.
"I don't regret saying that because in this debate, sooner or later – and better sooner than later – somebody had to make the Voltaire point; somebody had to make the point [about] defending the right to free speech of people with whom you profoundly disagree."
Senator Brandis said there had been a shift in Australian politics, claiming it was now the "Tory point of view", rather than the left, that fell on the side of liberation and free speech.
"Now, the left has adopted a reasonably comprehensive secular morality of its own, which it now seeks to impose upon society," he said.
"And it's prepared to impose that secular morality on society at the cost of the freedom of speech which it once espoused."
SOURCE
***************************************
For more postings from me, see DISSECTING LEFTISM, TONGUE-TIED, EDUCATION WATCH INTERNATIONAL, POLITICAL CORRECTNESS WATCH, FOOD & HEALTH SKEPTIC and AUSTRALIAN POLITICS. Home Pages are here or here or here. Email me (John Ray) here.
Preserving the graphics: Most graphics on this site are hotlinked from elsewhere. But hotlinked graphics sometimes have only a short life -- as little as a week in some cases. After that they no longer come up. From January 2011 on, therefore, I have posted a monthly copy of everything on this blog to a separate site where I can host text and graphics together -- which should make the graphics available even if they are no longer coming up on this site. See
here
or
here
*****************************************